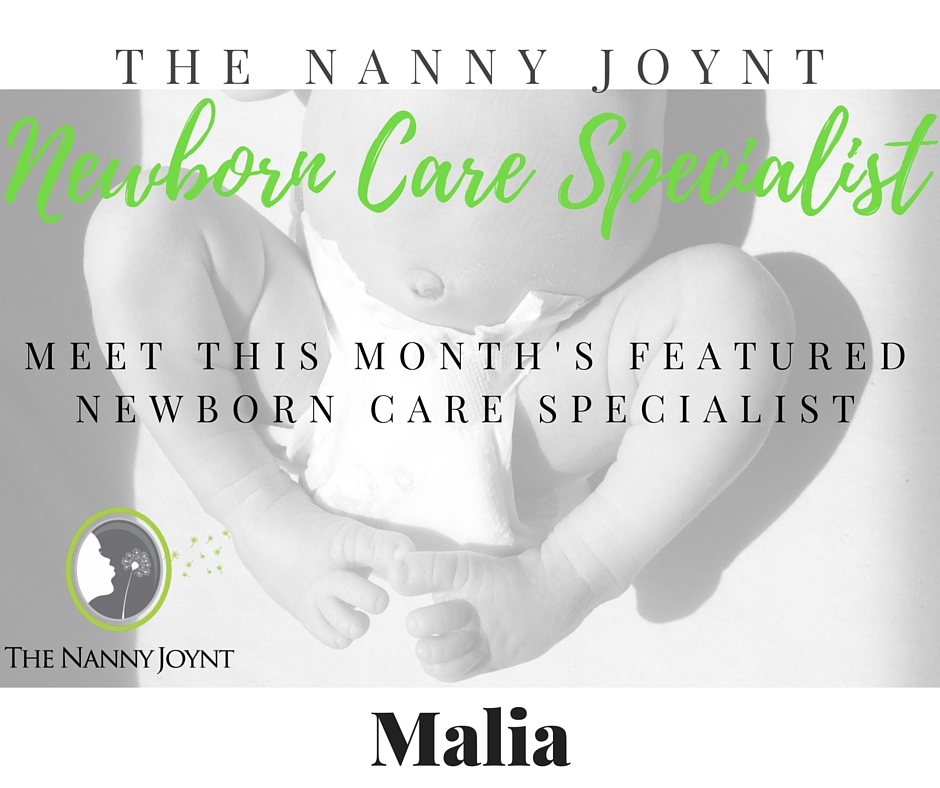 Meet Malia!!! Malia is one of The Nanny Joynt's highly requested Newborn Care Specialists. Malia came to our agency about a year ago and has been a valued caregiver ever since. She is highly trained, educated, and passionate about working with newborns and new parents! Malia is available for night time or daytime coverage and can assist you in getting your baby on a healthy schedule and sleeping through the night!!! If you would like more information on hiring a qualified NCS for your newborn contact The Nanny Joynt today! info@nannyjoynt.com
Get to know Malia!
I believe in educating myself whenever an opportunity arises. Best practices for infant care can change at any time, and providing parents with accurate information is of great importance to me. By staying up to date I can better answer questions the parents have, and provide an elevated level of care they desire for their newborn.
During my years as a nanny I realized my love for caring for newborns and the desire to learn more about them. The more I learned, the more I felt blessed to be able to offer my knowledge and expertise to families. Babies deserve the best shot at life, and as a newborn care specialist I love being able to help families provide this for their little bundle of joy.
My most requested service is gently getting babies sleeping through the night (parents too!). Along with my stellar newborn care services, I am happy to offer lactation support and education to breastfeeding families. I can also provide guidance for families seeking advice on formula, if that is their route. During and after my services, I am happy to provide support via email, text, and phone if questions arise when I am away from the family. My goal is for parents to feel well-rested and confident when my time with the family is over.
If you would like to meet with Malia to see if she might be a good fit for your newborn care needs please reach out to The Nanny Joynt today! https://nannyjoynt.com/contacts/
 Interested in learning how you can become a Newborn Care Specialist and start and exciting career caring for babies? Check out our amazing foundational NCS training course offered here at The Nanny Joynt. You can take the course online at times convenient for you!