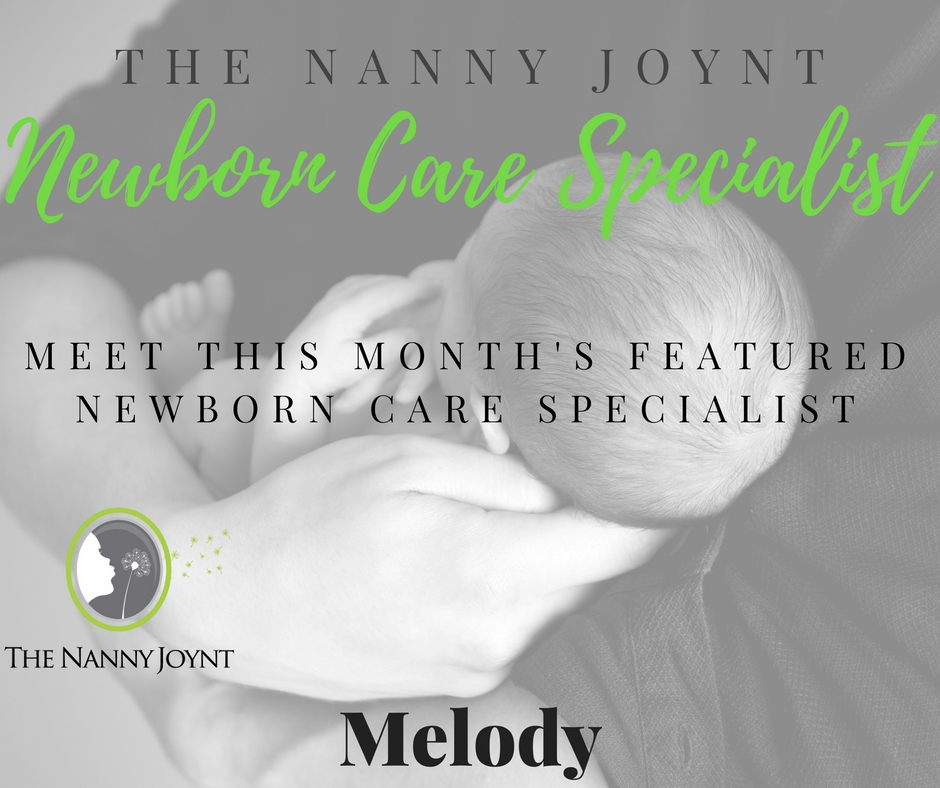 If you would like more information on hiring a qualified NCS for your newborn contact The Nanny Joynt today! info@nannyjoynt.com
Get to know Melody!
 Why did you choose to focus your career on Newborn Care?
I having always loved infants, everything about them, when I was offered a position to be a full time NCS with a family I new right away that this aspect of my career was going to be amazing! I originally had no idea about NCS but now I'm beyond grateful that I'm able to serve families in a very huge part of their lives! Giving families the gift of rest is so awesome I have seen families transformed!
What do you have to offer families who are expecting a baby?
The most important aspect of my job is to give the families especially mom peace of mind! When the family is able to rest and mom knows that she can trust you her stress level goes down! I also enjoy educating moms in a gentle way about lessons that I have learnt along the way! Sleep training the baby/babies are a huge part of what I do and offer but more to that is creating consistency, organization as well as setting the family up for success! I offer joy, compassion, understanding and exude an attitude of utmost love for what I do…. Some may call this a job …. I call this my passion.
Why should families hire a newborn care specialist?
I believe that having a NCS is an absolute must for families! A NCS wears so many hats that is so valuable for families! Giving the family rest is first and foremost and this in itself transforms families, happier mom and dad. The knowledge that we have with infants and been around different clients is such an investment that we pass along as we go from client to client! Sometimes it's basic questions from what products do we recommend for baby to more in depth sleep training tools…. Giving moms especially a sense of support while her body heals is also another way that we give to our clients!