Newborn Care Specialist Sleep Training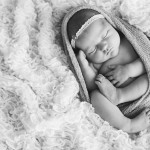 The Nanny Joynt is excited to offer the highest trained, most professional, newborn care specialists the valley has to offer. A newborn specialist is a caring, nurturing person who is specifically trained in newborn care and/or newborn sleep training. A newborn care specialist comes to the family's home generally working overnight shifts to assist the new parents in getting the baby on a healthy sleep schedule and prevent the parents from sleep deprivation. Most often a newborn care specialist works with babies from newborn up to six months. Our experienced newborn care specialists bring years of knowledge and experience in all aspects of newborn care. Upon the parents request the NCS can offer valuable advice in areas such as proper nursing technique, pumping, bottle feeding, infant soothing methods, how to care for a baby with reflux, proper nutrition for the baby and the mother, and other general parenting related questions. The newborn specialist's services may include but are not limited to: feeding the baby, or bringing the baby to mom if she is breastfeeding, bathing, changing, preparation, washing, cleaning, and sterilizing bottles, swaddling, initiating a healthy schedule for sleeping, eating, playtime and nap time and ensuring a healthy positive environment for your baby to develop and grow.
A night nanny is a nanny who works overnight shifts under the direct guidance of the parents. Night nannies do not have extensive training in working with newborns although she will have experience working with newborns. A night nanny is not well versed in the sleep training methods and rather focuses on keeping the baby happy, fed, and changed throughout the night.
Start Your Search