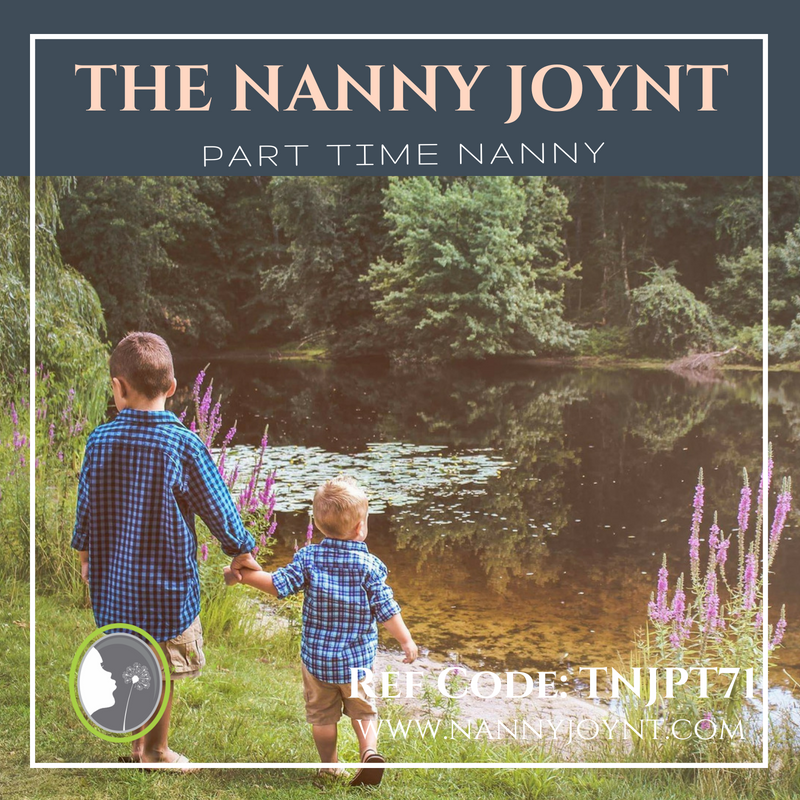 Ref Code: TNJPT71 Part Time Nanny Needed in Phoenix
Nanny
W Thomas and N 7th
Posted 10 months ago
This position has been filled
Description
Active Nanny Needed in Phoenix
Start Date: ASAP – Flexible
Ref Code: TNJPT71
The Nanny Joynt is working with an amazing family in Phoenix (W Thomas and N 7th) with two active children.  The children are 3.5 years old and 18 months. We are assisting this family in finding a loving, proactive and engaging part time nanny. This position will consist of caring for their children with some light household related tasks. The family is very flexible in terms of schedule and are just looking for assistance 10 hours per week. If you are interested in the position please email us your availability. They would like for the person they hire to have some weekend availability.
The position is offering $20 per hour gross, paid holidays, sick days and guaranteed hours!
The ideal candidate for this position will be loving, active, happy, engaging, flexible, and has good judgement and work ethic. They are looking for a nanny who will be consistent, proactive and compassionate, someone who can keep the children busy while Mom is in the home.  One Mom is a stay at home Mom and she will be around, so you need to be comfortable with taking care of the children and helping her out when she is home. The other Mom works at home and in her office, so there will be times both parents will be at home with you. The ideal nanny for this family will enjoy taking the children on outings to keep them engaged and active. Both children love singing, reading, music and learning new things.
The 3.5 year old is a very smart and communicative child. He loves to do arts and crafts and imaginative play. This little one would do best with a nanny who helps to guide him in making good decisions rather than an authoritative figure. He will be attending school in the fall everyday from 8:30am – 12:30pm.
The 18 month old is very sweet and loving and has a strong attachment to both moms. He may take some time to warm up and will require a nanny who is patient and understanding during the initial "get to know" phase. Someone who can be silly with him would be best to ease his fears and assist in establishing a bonding relationship. He is also very active and enjoys imaginative play and outings with his big brother.
Child related duties will include care for both of their active children. The nanny will be responsible for all child care, feeding, naps, activities, outings, classes and age appropriate developmental tasks daily.
Household responsibilities will include light house cleaning such as making sure kitchen is wiped down, load/unload dishwasher, simple meal prep (vegetarian diet), tidying and keeping things organized as needed. This family does have a house cleaner who comes twice a month for deep cleaning.  They would like a nanny who is a self starter and can see when something needs to be taken care of especially when the children are napping.
This is a happy, caring and loving family! They are looking for a nanny who is consistent and fun.They are a very progressive, 2 mom family and need a nanny who can reinforce those ideals with their children. They are raising their kids without gender norms/stereotypes. Their sons wear all kinds of clothing and colors and they try to use gender free language (kid not boy). They would like to find someone who can celebrate their family beliefs and values along with them.
To be considered for this fantastic opportunity please email your resume to trisha@nannyjoynt.complease use Reference code – TNJPT71  in the subject line. Interviews will begin ASAP.
---
Location
---