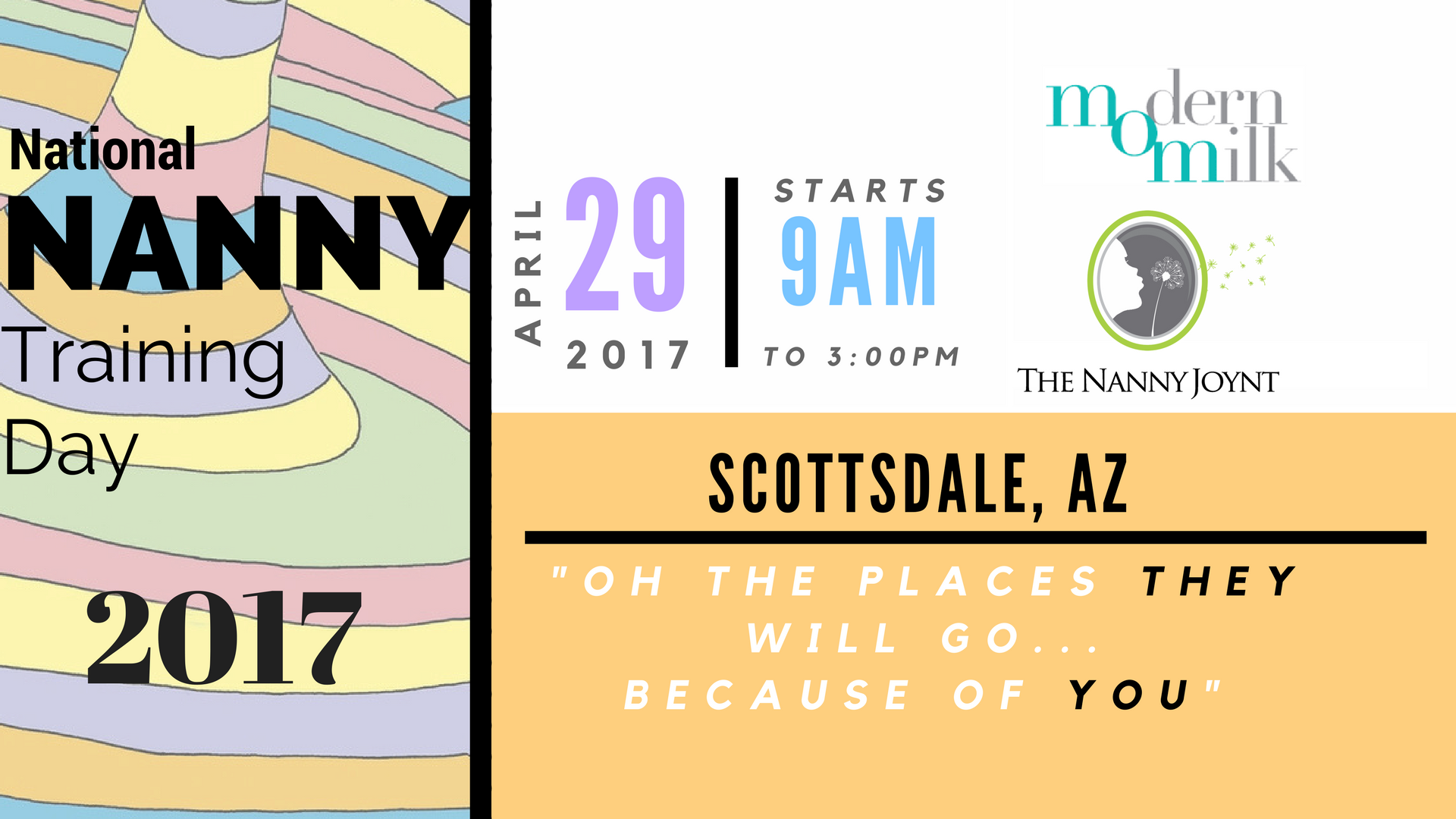 National Nanny Training day 2017 will be held in Scottsdale, Arizona on April 29th, 2017 from 9:00am – 3:00pm at the beautiful Modern Milk. National Nanny Training day is an annual nationwide event created to provide support and training to nannies and other childcare providers across our country. NNTD is held in over 40 cities across the US and there is an anticipated 3000+ nannies expected to participate this year!
National Nanny Training day is held to recognize the needs of young children and to raise awareness of the positive correlation between nanny training and quality care.
We would like to invite any and ALL nannies, Newborn Care Specialists, and other childcare providers to join us for a fun day of exciting educational classes and to give you the opportunity to meet other professionals in our nanny community.
Below you can find a list of topics we will be discussing during this years NNTD. A full description of classes will be released soon.
Love and Logic
Boosting Brain Power
Self Care for the Caregiver – Avoiding Burn out
Curriculum Planning – The Nanny Bag
Contracts
Ask a Pediatrician
We will be providing a fabulous lunch sponsored by Sauce and a Happy hour to follow on the Sauce Patio from 3pm – 5pm
The Nanny Joynt in Partnership with Domestique will be awarding one amazing nanny with $250 and the title of Nanny of the Year!!
We can't wait to learn and connect with you!
Follow our facebook page for updates!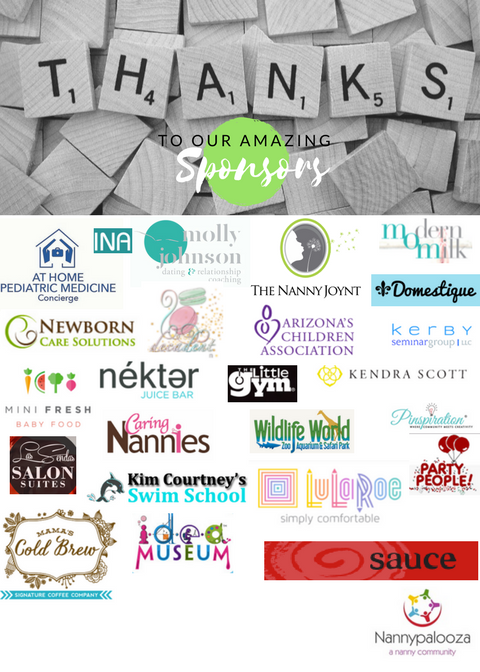 "sponsored by Nannypalooza"
https://www.nannyjoynt.com – Elite Nanny and domestic staffing agency
http://saucepizzaandwine.com/ – Sauce Pizza and Wine
http://www.athomepediatricmedicine.com/ – At home Pediatric medicine Dr. Bitar
http://partypeoplerentals.com/ – Party Rentals
http://www.acaringnanny.com/ – Nanny Placement Agency Scottsdale, AZ
https://www.mini-fresh.com/ – Fresh organic baby and toddler food delivered to your door!
http://www.yourdomestique.com/ – Organization, Concierge and so much more! – Bethany Gentry
http://www.mollyjohnsoncoaching.com – Relationship and life coaching – Molly Johnson
http://www.parenting.rocks/ – Parenting coaching, Love and Logic teacher – Larry Kerby
http://modernmilk.com/ – Lactation consulting, mommy and me work outs, educational classes. This is the BEST one stop shop for MOMS!
https://www.nekterjuicebar.com/ – Juice and Smoothie Bar! Delicious and nutritious!