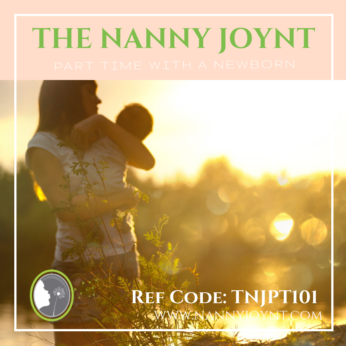 TNJPT101 – Amazing Nanny Need for Infant in Phoenix
Nanny
7th Street and McDowell
Posted 5 months ago
This position has been filled
Description
Attentive and Loving Nanny Needed for One Infant in Phoenix
Location: 7th St and McDowell
Start Date: Latest will be January 2, 2019
Ref Code: TNJPT101
The Nanny Joynt is thrilled to share an amazing part time position with a 3 month old sweet baby girl.  This family is excited about having their first child and would like to find a nanny who is loving, caring and really enjoys being around babies.  Someone who will be interactive, attentive, kind and proactive with their little one. They are looking for a nanny who will talk, read and sing to their baby during the day while she is being cared for.  Ideally their new nanny will have experience working with newborns (she does have reflux, so a nanny who has experience with this would be ideal) and is aware of their developmental milestones and baby led cues. Mom does work from a home office and will be nursing as much as she can during the day, so a nanny who is comfortable working with a parent home during the day is needed.
This position is offering $24,000 – $26,000 per year with a guaranteed hours, paid holidays and 24 paid hours of sick time and mileage reimbursement.  This family travels each month and they do take their baby with them on these trips. Each month you will work for 3 weeks and then on the 4th week you will only work on that Monday and then be off Tuesday, Wednesday, Thursday and Friday of the 4th week. The schedule for this position will be:
Monday – Friday 9:00am until 4:00pm for 3 weeks out of the month

Monday Only 9:00am – 4:00pm on the 4th week of the month
The ideal nanny for this position will be kind, cheerful and very verbal with their baby.  They understand their schedule is a bit unconventional and they really hope to find someone for whom the schedule works well.  A nanny who is reliable, calm, experienced in helping with development and age appropriate skills, attentive, engaging and proactive.  Someone who actively engages with the baby each day. Safety is a top priority for this family as they have a pool in their backyard. Keeping doors locked at all times is very important.  
Childcare related duties including but not limited to:
All childcare related tasks, caring for cloth diapers, preparing bottles, washing bottles

Sanitizing baby items, baby laundry

Maintaining organization and making sure the baby's needs are taken care of efficiently

Maintaining a daily log, feedings, diapers, sleep, etc.

Helping their daughter meet developmental milestones, educational activities

Reading, talking and engaging with the baby each day, outings once the baby is older

Help maintain a good routine and schedule

Assisting the parents as needed, keeping nursery stocked and organized

This family does use cloth diapers. They use a service so the nanny will not be responsible for washing the diapers however we want to make sure whoever they hire is comfortable using cloth diapers
Household responsibilities will include, but are not limited to:
Meal prep, cutting veggies, fruit etc.

Wiping counters and kitchen areas

Loading/unloading dishwasher

Keeping areas organized and tidy, light cleaning after self and baby (Family does have housecleaner who comes once a month for deep cleaning.)
The family does have an Australian Shepard and a Golden Retriever who are indoors.  Letting them in and out may be needed. The dogs will mostly be in the office with Mom during the day
This family is very kind, loving and compassionate, level headed and calm.  Their daughter is good natured, very happy and so easy to care for. They live in a great neighborhood where you can take walks and enjoy being outdoors when the weather is nice.  Mom loves receiving pictures and texts during the day and wants to find a nanny who has motherly qualities.
This is a happy family who works for nonprofit charitable sectors and they find great joy in contributing to the health and wellbeing of our communities.  They would love to find a nanny who shares their desire to make a positive impact on our world!
To be considered for this fantastic opportunity please email your resume to trisha@nannyjoynt.com please use Reference code – TNJPT101 in the subject line. Interviews will begin ASAP
---
Location
---