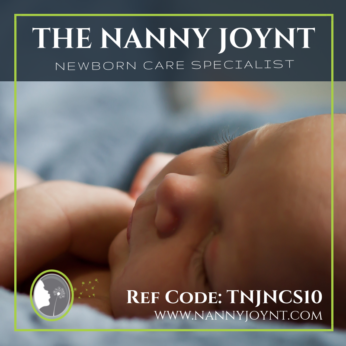 TNJNCS10 – Newborn Care Specialist – Singleton
Newborn Care Specialist
Camelback Rd and N Arcadia Dr
Posted 2 weeks ago
Description
Professional and experienced NCS
Location: Camelback Rd and N Arcadia Dr
Due Date: Jan 24, 2019
Ref Code: TNJNCS10
The Nanny Joynt is seeking an expereince and professional Newborn Care Specialist for amazing first time parents in Phoenix, Arizona.
Baby Due Jan 24th boy
Possibility of a c-section
Seeking NCS to start 3 nights per week at first and transition into full time hours once the baby is 5 weeks. The part time hours are needed at first to help the parents get into a good routine and they will have lots of questions.
Full time schedule will be Sunday-Thursday overnights 9:30-6:30. There may be a possibility of extending.
Parents are planners. They are both very easy to talk to and very nice. They seem to like information and have great questions.
Dad has trouble with sleep and it's important he gets his rest. Both have time off after baby but Dad goes back around 6 weeks. Mom goes back to work around 10 weeks. They will be hiring a Nanny for days once both parents are back to work.
Rate: $26-28
May be open to live-in for out of state NCS!
---
Location
---