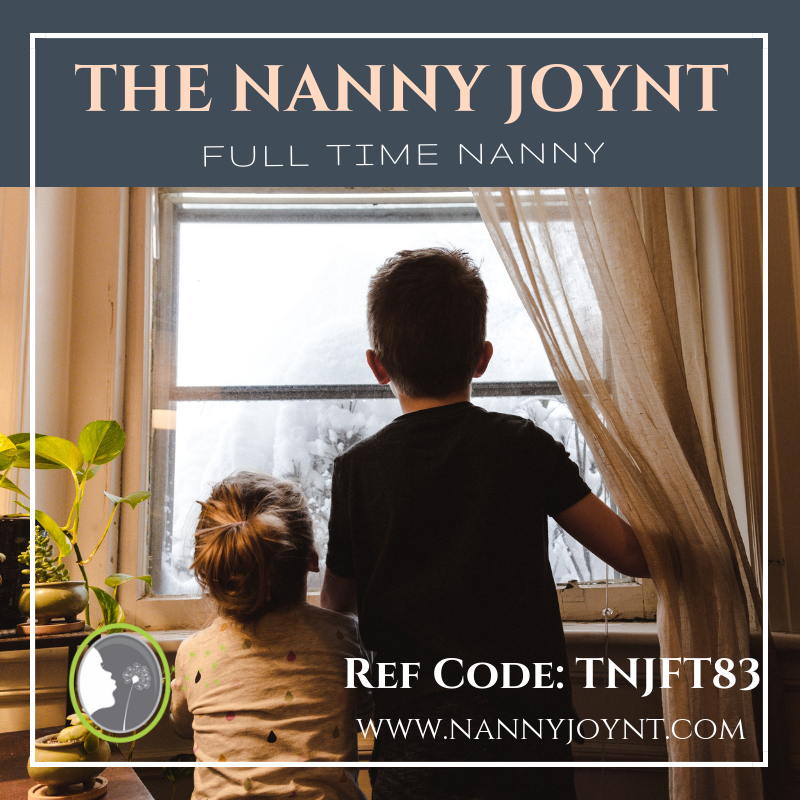 Ref Code: TNJFT83 Full Time Before and After School Nanny in Scottsdale
Nanny
56th and Greenway
Posted 10 months ago
This position has been filled
Description
Reliable Nanny Needed for Great Family in Scottsdale
Location: 56th and Greenway
Start Date: As soon as possible
Ref Code: TNJFT83
The Nanny Joynt is excited to share an amazing full time 35 hours min/week before and after school position available in Scottsdale with an incredible family. This dual physician family has 2 children, their son is 6 years old. He is very sweet and can be shy, he is a good listener and loves his legos. Their daughter is 4 years old and is also shy, but she is very sweet and affectionate. She enjoys dance, loves her baby dolls and likes to play with Play Doh. The family is seeking a nanny to cover hours both before and after school. Both parents work outside of the home and are looking for a great long term nanny to help with their household and care for their well behaved and adorable children.
The schedule will be around 32 hours each week, however, this family will guarantee 35 hours every week.  The schedule will be Monday through Friday from 6:15am until 9:00am and then again from 2:30pm until 6:00pm.  This family is looking for a nanny who can be flexible on some days with hours as they will need their nanny to cover half days, sick days and some days you will work as late as 7:00pm with advanced notice.  They would also like their nanny to cover some overnights, maybe 1 time every three months or so (paying $100 for overnight rate/on call). During the Summer months the position is closer to 45 hours per week.
This position is offering $18 per hour with guaranteed hours, paid holidays, paid sick time and mileage reimbursement.  
This busy and active family is looking for a nanny who will be reliable, warm, calm, responsible, patient, flexible, organized, attentive, punctual, self driven & motivated.  Someone who is kind hearted, happy and loving. The ideal nanny for this family will be someone who is great with children and loves to swim (they have a pool at their home).
Childcare related duties including but not limited to:
Getting children up and ready for school each day

Making breakfast, packing lunches, meals/snacks

School drop off and pick up  

After school activities (Golf, Kumon, Swim, Dance etc.)

Maintaining organization and making sure things the children need are taken care of efficiently

Educational activities

Children's laundry
Household responsibilities will include:
Light house cleaning, swiffer, wiping down kitchen counters, etc.

Load/Unload Dishwasher

Cleaning up after children

Making beds

Keeping things organized and cleaned up
They are seeking at least a one year commitment, however, they would love a long term commitment and hope to find a nanny who will become an active part of their family for years to come!
They are excited to find an amazing nanny to partner with them in helping with their children. A nanny who is very reliable and punctual is imperative with this position. They have had wonderful relationships with previous nannies. They are very open communicators and are looking for a great partnership with their new nanny! 
To be considered for this fantastic opportunity please email your resume to trisha@nannyjoynt.com please use Reference code – TNJFT83  in the subject line. Interviews will begin ASAP
---
Location
---