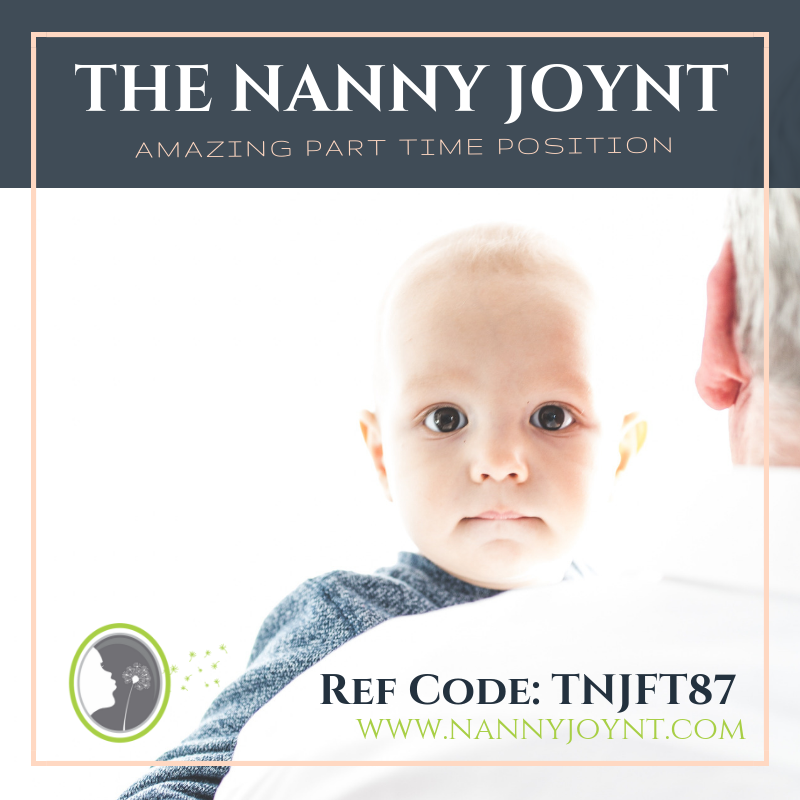 Ref Code – TNJFT87 Nanny For One Infant
Nanny
Union Hills and 16th street
Posted 6 months ago
This position has been filled
Description
Experienced Infant Nanny
Location: Union Hills and 16th
Start Date: ASAP – First week of Jan
Ref Code: TNJFT87
The Nanny Joynt is excited to share a fabulous position working with an amazing family and their infant son.  Their baby boy is 7 months old. This family would like their new nanny to be loving, caring and experienced with infants. 
The schedule will be 25 – 32 hours a week with guaranteed hours: (when they hire their nanny they will determine with her how many hours per week she would like and it will be set and the same guarantee each week.)
The nanny will need to be available Monday through Friday 8-5 and one full weekend every six weeks (Saturday & Sunday) 8-5.
Weekly schedule would be 3 days 8am-5pm and one day for 4 hours.
Block of hours can be negotiated between nanny & family. Mom has some flexibility with her job and can usually pick which days she works.
Nanny will know her schedule 6 weeks in advance.
Once comfortable they would love the nanny to be able to do overnights on occasion
Travel opportunities a couple times a year
Would like nanny to be available for occasional date nights
This position is offering $18 – $22 per hour with paid vacations, paid holidays, paid sick days and guaranteed hours. Nanny will have the option of using a family vehicle or mileage reimbursement if using own car. 
Their ideal nanny will be organized, attentive, active, self driven & has a genuine passion and love for their baby. Someone who can follow a set schedule and be able to keep things on track and running smoothly.
They would like someone who is open and easy to communicate with and is also self motivated, proactive, punctual and very loving with their baby.  Baby E's Dad works from home in a casita and Mom may be in out a couple days a week. 
Childcare related duties including but not limited to:
All childcare related tasks, diapers, baby food prep, cleaning up baby areas

Feeding, bottles, meals/snacks

Maintaining organization and making sure things the children need are taken care of efficiently

Maintaining a daily log, activities, sleep, etc.

Educational activities and helping babies meet developmental milestones

Researching and planning outings to activities/playdates
Household responsibilities will include:
Cleaning up after self and baby, they have a housekeeper monthly

Assistance with laundry – Family and babies

Loading/Unloading Dishwasher

Wiping counters and kitchen areas

Keeping baby areas organized and stocked

Emptying trash as needed
This family does have an indoor short hair cat. 
They are seeking a long term commitment and hope to find a nanny who will become an active part of their family for years to come!
This is a fun family who has a relaxed home and great environment!  They really strive to keep the focus on communication and relationships with one another.  They have a lot of fun together and invest in each other, this helps maintain love and trust in the home. This is a wonderful opportunity and they are excited to meet their new nanny to assist with their adorable baby boy! 
To be considered for this fantastic opportunity please email your resume to trisha@nannyjoynt.com please use Reference code – TNJFT87  in the subject line. Interviews will begin ASAP
---
Location
---