Welcome to The Nanny Joynt Where we have our nannies best interest in mind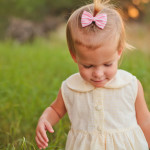 Thank you for choosing The Nanny Joynt as your placement agency!  The Nanny Joynt's team is dedicated to assisting our nannies in landing the most rewarding and fulfilling nanny positions in Arizona.
At The Nanny Joynt we make it a top priority to get to know each of our nannies and understand what it is that is important to you as you begin your search for a new family.
Having been nannies for many years we realize how important it is for both parties to feel it is the perfect match! When you work with The Nanny Joynt you will have support from our team every step of the placement process and beyond. We believe in building a stronger nanny community! The Nanny Joynt hosts training events, playdates, nanny socials and so much more!
Please ensure your meet our minimum requirements and join our Nanny Joynt Family Today!
Apply Here