Photography The images used in the creation of this site have been generously donated by the talented Ace Fanning Photography. Thank you very much!

Tax and Payroll GTM Payroll Services provides household employers with payroll processing, tax compliance, as well as different insurance offerings for you and your nanny. We help you manage all of the administrative tasks associated with being a household employer, offering you an unparalleled level of customer service and support.
Tax and Payroll Homepay formerly Breedlove and Associates is our tax and payroll partner. They offer free consultations and help answer any questions you may have regarding nanny payroll and tax laws.


Household Employment Legal and Tax Resource  Legally Nanny is our industries leading law firm representing household employers and domestic employees.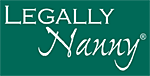 Swim LessonsKim Courtney's Swim School offers the Valley's best in water safety and swimming lessons for children

Gymnastics The Little Gym of Paradise Valley and Scottsdale is an experiential learning and physical development center offering children's physical activities. The Staff is wonderful at these locations!

Family Physician and Midwife Dr. Tellier is a fantastic and caring naturopathic family physician and midwife. She is wonderful with children!

Home Organization Service Domestique can help curb the chaos of modern life by getting your house in tip-top shape!